The Rossi Family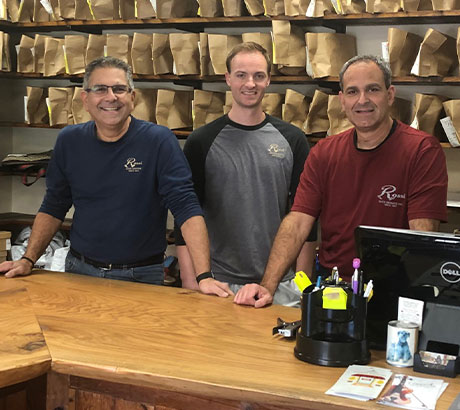 Welcome to Rossi Shoe Service, Ardmore Pennsylvania's longest running family owned shoe and leather repair store. Since 1904, the Rossi family has served the greater Philadelphia and Main Line area providing quality shoe and leather repairs in a quick and concise manner. We can handle all types of leather products and repair everything from designer handbags, to belts, to luggage, and more!
Fourth generation brothers, Rick and Joe continue their great grandfather's legacy with excellent customer service and superior quality craftsmanship. They also welcome the newest member to their team – Joe Jr (fifth generation of quality shoe craftsmanship)! They are specialists in all aspects of shoe repair and professional re-crafting. Some of the repairs that they perform are shoe shining, dyeing, stretching, heel repair, and resoling. Come check us out and see why our customers keep coming back for service from a trusted name!
Certified Testimonials
I've been coming to Rossi Shoe Service for the last 15 years, and their craftsmanship, service, and pricing are outstanding. Rick, Joe, and Joe Jr. are the best, and I genuinely feel fortunate that they are our neighborhood shoe/leather repair shop!
Joe Rossi went out of his way to make to be polite, and caring. We had a great talk about how small the world was. I recommend Rossi's shoe shop.
They do amazing work! Worth every Penny they charge you. The shoes the dog chewed look new again!!
My family has used a variety of shoe repair shops (and there are less and less of them around). We have happily landed on Rossi Shoe Services. From hand bag repair to shoe repair services, we have been very happy with not only their quality of service but the customer service we receive as well. They always give us an estimated completion time and meet that deadline every time! Thanks for doing a great job Rossi Shoe Service! Until next time!
Write Review