The Rossi Family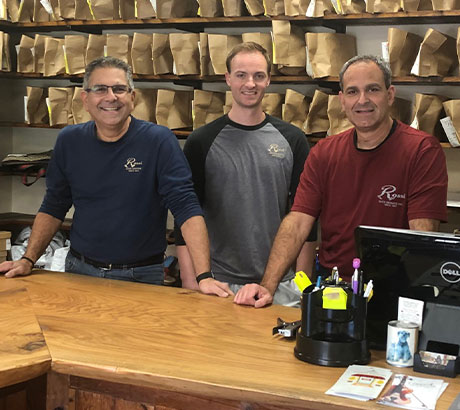 Welcome to Rossi Shoe Service, Ardmore Pennsylvania's longest running family owned shoe and leather repair store. Since 1904, the Rossi family has served the greater Philadelphia and Main Line area providing quality shoe and leather repairs in a quick and concise manner. We can handle all types of leather products and repair everything from designer handbags, to belts, to luggage, and more!
Fourth generation brothers, Rick and Joe continue their great grandfather's legacy with excellent customer service and superior quality craftsmanship. They also welcome the newest member to their team – Joe Jr (fifth generation of quality shoe craftsmanship)! They are specialists in all aspects of shoe repair and professional re-crafting. Some of the repairs that they perform are shoe shining, dyeing, stretching, heel repair, and resoling. Come check us out and see why our customers keep coming back for service from a trusted name!
Certified Testimonials
A true family run gem with excellent attention to detail. Highly recommend!
In business for over 100 years still family run. Only place I go for shoe repair. Service is outstanding Update rebuilt an older worn pair of brown leather boots. Can't begin to describe the quality value and incredible craftsmanship
Where do I begin!? Ok, from the beginning! Since Rossi's inception, I have been their loyal customer and wouldn't dream of EVER changing that!! I consider the Rossi Family a member of my family. Oh, and let's not forget their work ethic, hard work and diligence is their inherent ability. I'm so proud of my dear friends!
Creative, painstaking, helpful, knowledgeable, expert... Nobody understands shoes, bags, luggage, belts or anything leather than the Rossi family. Did I mention that they are incredibly nice too?
Write Review