Quality Shoe and Handbag Repair Services
Rossi Shoe Service extends the life of your old and valuable shoes, sandals, bags, and leather accessories through expert services including rebuilding, refurbishing, repairing, cleaning, and treating.
Our Services
Over 100 years of Quality Craftsmanship
It's okay to be picky when choosing a shoe repair shop! You need a team of individuals who consider shoe repair an art and can backup each and every repair work with decades of experience!
About Our Team!
Designer Shoe Repair and Restoration
Extend the life of the premium handbag or designer shoe you invested in by reaching out to a trusted expert in shoe and handbag repair. Want to get even more from your designer shoes & handbags? Ask about our cleaning and treatment services!
Our Services
Welcome to Rossi Shoe Service!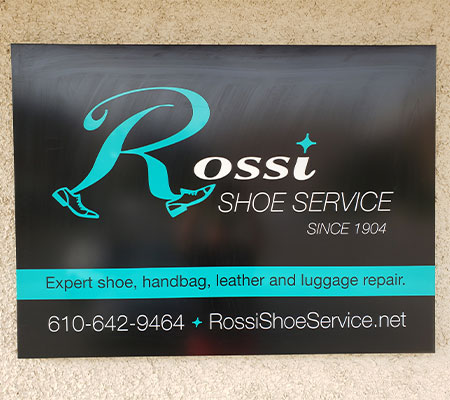 Since 1904, Rossi Shoe Service has performed thousands of brand name shoe and designer handbag services. From custom leather dying to standard repairs to a proper cleaning and shoeshine, Rossi does it all! We are conveniently located at 116 Cricket Avenue, Ardmore PA, 19003 and happily serve Havertown, Wayne, and the surrounding greater Philadelphia area. Our repair products are made up of quality ingredients to ensure you get the maximum amount of durability and longevity from each of our services - while also maintaining your item's unique aesthetic appearance.
Thanks for visiting our website! Please review our services to learn more about what the team at Rossi has to offer, and don't forget to reach out to us if you have any questions, comments, or concerns!
Trust Rossi to do it right!
Find out why so many have trusted the experts at Rossi Shoe Service with their valuables (everything from family heirlooms to designer and name-brand shoes and handbags)!
Read Customer Testimonials
The Choice for Designer Shoe Repairs
Is the red sole of your Louboutin faded or warn? Contact the experts at Rossi Shoe Repair to bring your designer shoe back to life!
Ask an Expert!
GET IN TOUCH
Our team has years of experience quoting your repair needs. Contact us today! We are ready to assist you with your next repair project!